5 Mallorca Venues For Small Weddings
Mallorca has an abundance of incredible venues fit for all sizes, budgets & styles. Here's our top 5 Mallorca Venues for smaller groups...
1. Beach Club Bliss
This venue is situated in the Portals area, overlooking miles & miles of bright blue sea. Say 'I Do' on their private beach ceremony area then celebrate the rest of your day in style in the sophisticated beach club. Fantastic food, lovely staff & incredible views make this venue perfect for modern & laid back couples wanting a intimate Wedding in Mallorca.
2. Quaint Country House
The perfect place to relax and find peace in this restored 15th century mansion, located in the beautiful countryside of Mallorca. With it's iconic 300 year old rambling garden, shady terraces and patio's of orange trees, this small charming hotel offers an abundance of beauty & class. Catering for up to 100 guests, it's a gorgeous venue for a smaller scale sophisticated wedding.
3. Modern & Beautiful Finca
Catering for both large & small numbers of guests, this could be the perfect venue for couples searching for a traditional rustic feel combined with a modern & elegant twist. With world class catering, accommodation on site & an abundance of lush greenery and flowers, there's no wonder this is one of the most sought after wedding venues.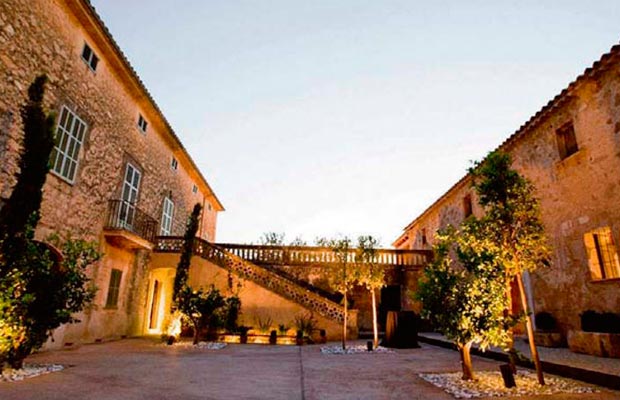 4. Hillside Finca Hotel
Tucked away on a Mallorcan hillside you will find an authentic Spanish Finca / Hotel paired with luxury & first class cuisine. Catering from 50 - 110 guests with the option of various dining areas to suit all party sizes. They will even gift you with a free nights stay on your 1 Year Anniversary so you can revisit the magic...
5. Waterside Luxury
Enjoy 5 Star service at this beautiful luxury hotel, based near Palma. Catering for up to 60 guests with no exclusivity fee (more guests optional with a larger fee) say 'I Do' & dine with an incredible sweeping view of the ocean...